For the last few years, Wise Geek has frequently been seen using a normal pedal cycle to do errands, get around and go on adventures.
The engineer in me is always seeking ways to make this transportation more efficient – upgrading from a steel to aluminium frame, carbon forks, aerodynamic saddle, optimising seat height to get more leg-power into the pedals… even lowering the bars a bit to reduce drag.
All this has added up to a fun little side-project and a fitter me. That said, after a day out I sometimes arrive back home feeling like I've climbed Mount Everest. Part of this is my urge to get to places fast and partly because I live in Southampton which is very hilly in places. Especially on some of my favourite urban routes.
Now look here – I'm not that out-of-shape and I'm able to get up these hills in lower gears but, after a day of walking around the city or Southampton Common or whatever, I then have to face a ride back with tired legs. This is OK on a still, warm, dry day… but when it's cold, windy, dark, wet (or all these things) then thoughts turn to "I wish I had taken the car".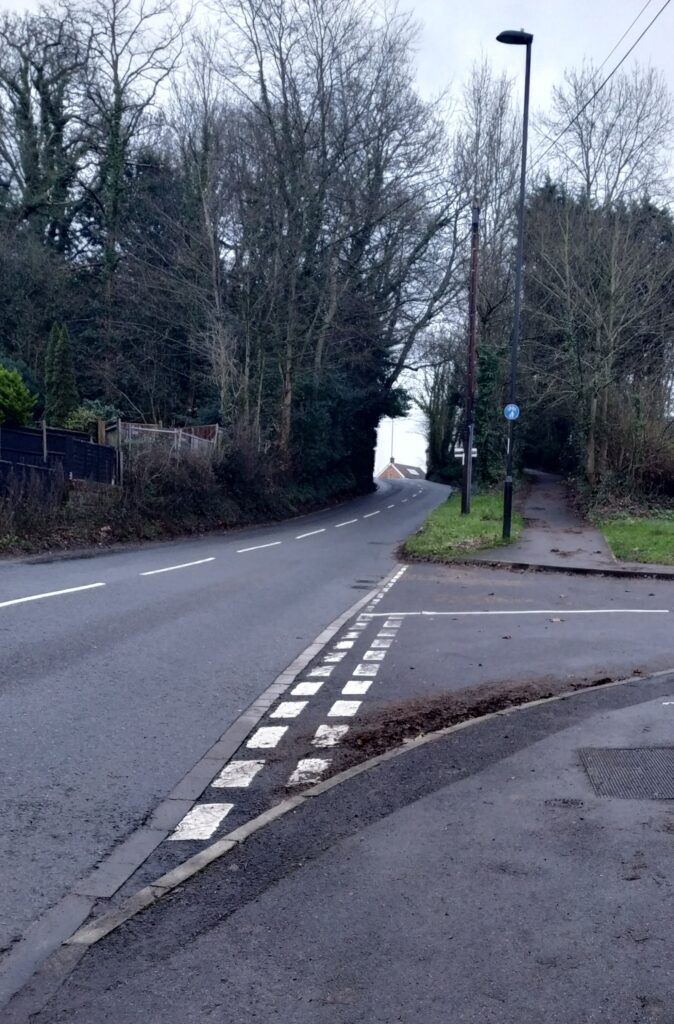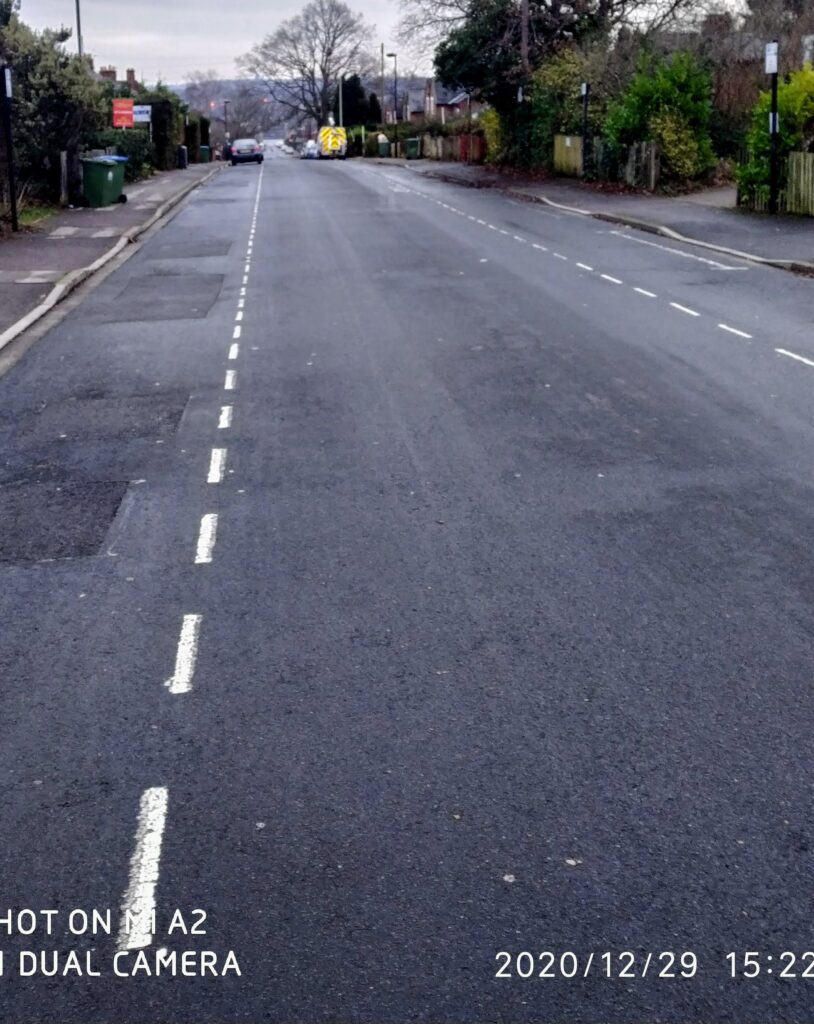 For a long time I've wanted an e-bike to solve this problem but I didn't want to let go of my bike into which I had already invested with upgrades. Maybe there is a kit that can give it an e-boost… ta-da! Turns out there is! A Swytch kit.
Swytch are a UK company that offer e-bike kits for almost any bike. They provide a front hub drive, battery, pedal sensor and control module. They also provide support to assist riders with installation.
I had seen other e-bike kits on eBay but they all looked rather dubious in their reliability. I was not sure of after-sales support either.
I wanted to support a reliable and progressive local company who are doing something to get more people on bikes, reduce car journeys and help kickstart some much-needed investment into bicycle infrastructure in the UK [See footnote 1].
So back in June 2020 I placed a pre-order for a Swytch kit. I got this at a 50% discount because I was prepared to wait for the kit to be built as part of a batch. This took several months and my kit arrived in November 2020. The kits are designed in the UK but made in China, put on a huge container ship and shipped to Rotterdam. They are then shipped to the UK and quality checked by Swytch.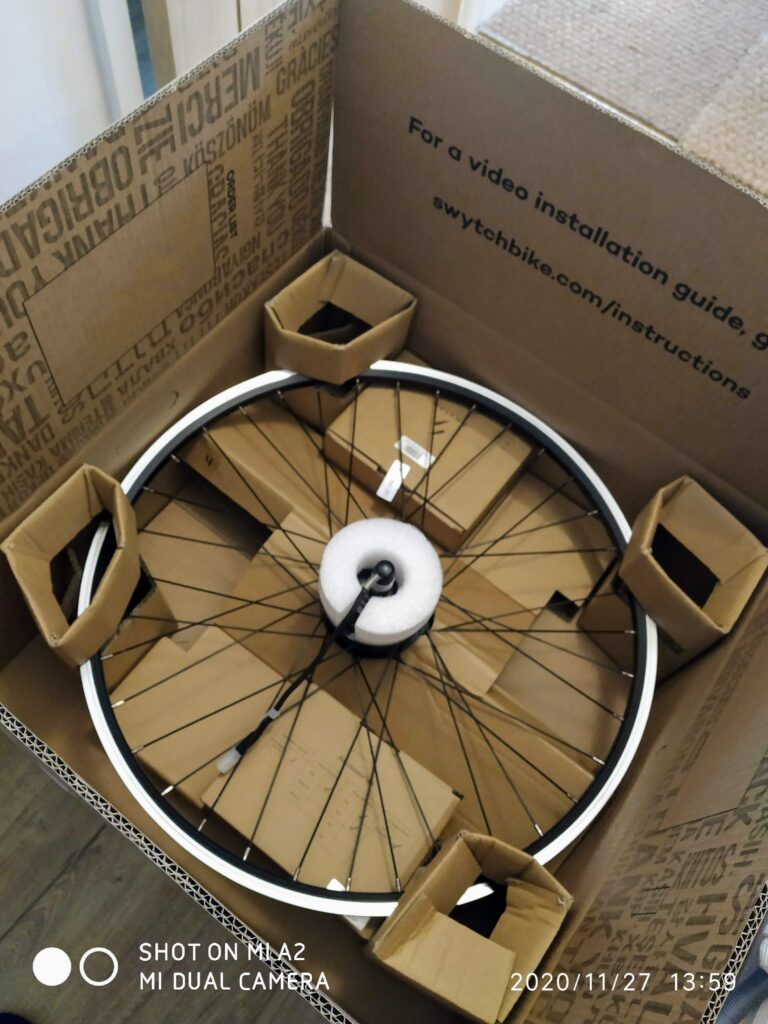 So over Christmas I used my annual leave to install the kit and try it out. I'm pleased to say that after testing it on my usual journeys and tinkering with the settings, I'm now happy with it.
The installation process did uncover a few snags but I expected this as part of a DIY solution.
Snag #1 My bike has a carbon fork and the axle dropouts were too narrow. To fix, I had to file the dropouts a bit so the axle would fit. Not too hard.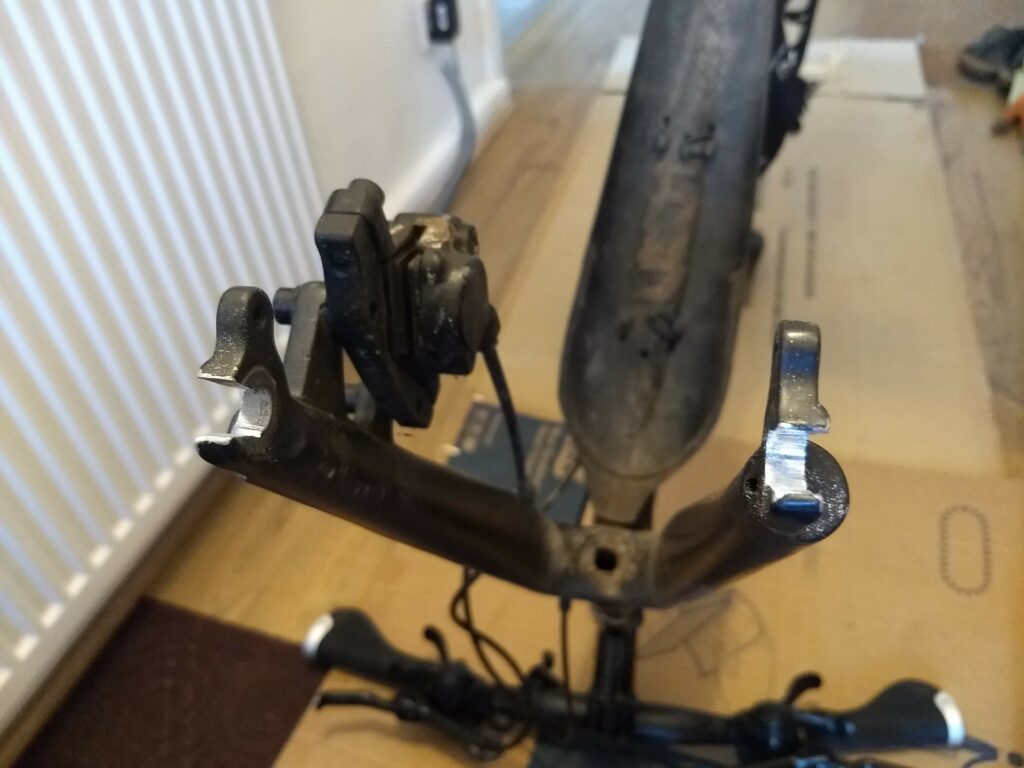 Snag #2 The pedal sensor was too big to fit around near the bottom bracket. To fix, I removed the adjustment shoe and cut the two plastic brackets. I then used the adhesive pad to afix it at a slight angle next to the magnetic disc (see photos).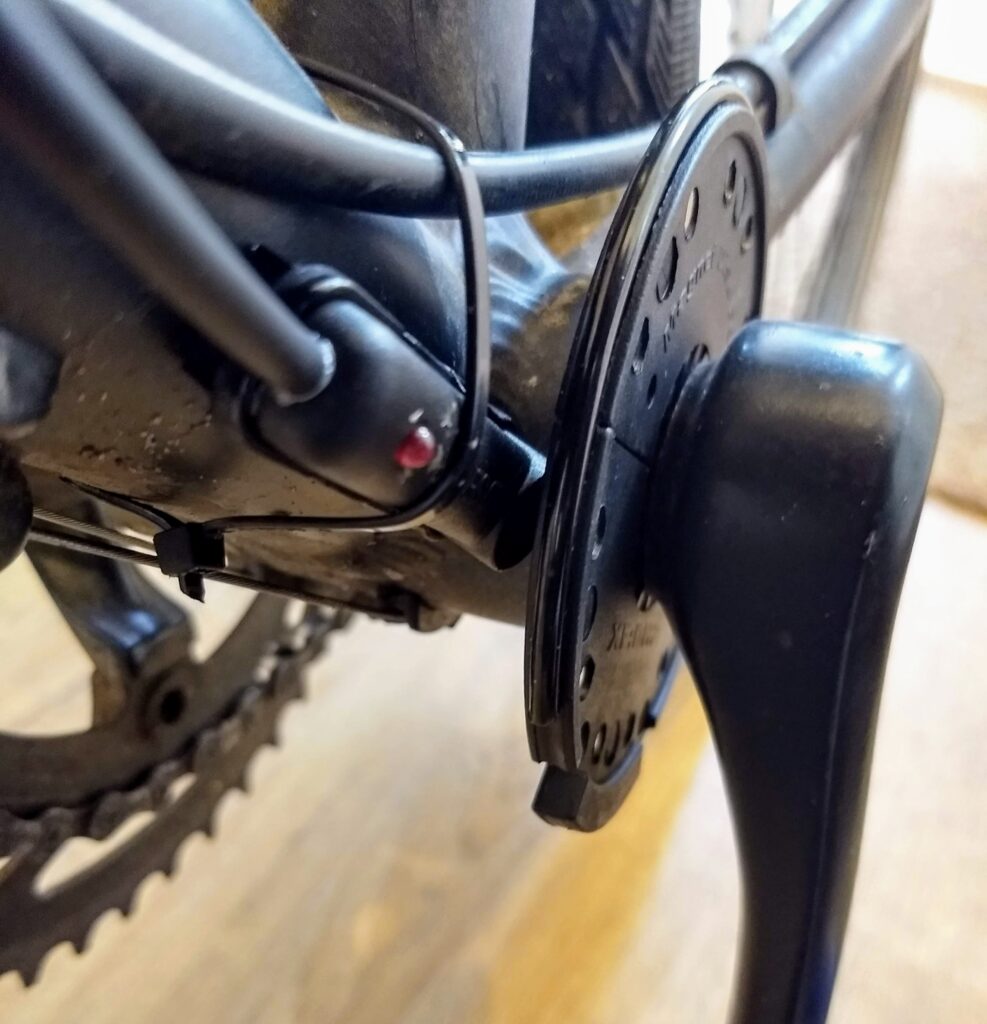 My bike had disc brakes so it was a matter of simply fitting a rotor disc to the new wheel using the supplied rotor bolts. I then had to adjust the brake housing slightly to prevent rubbing. I think bikes with V-brakes would have a easier time of it.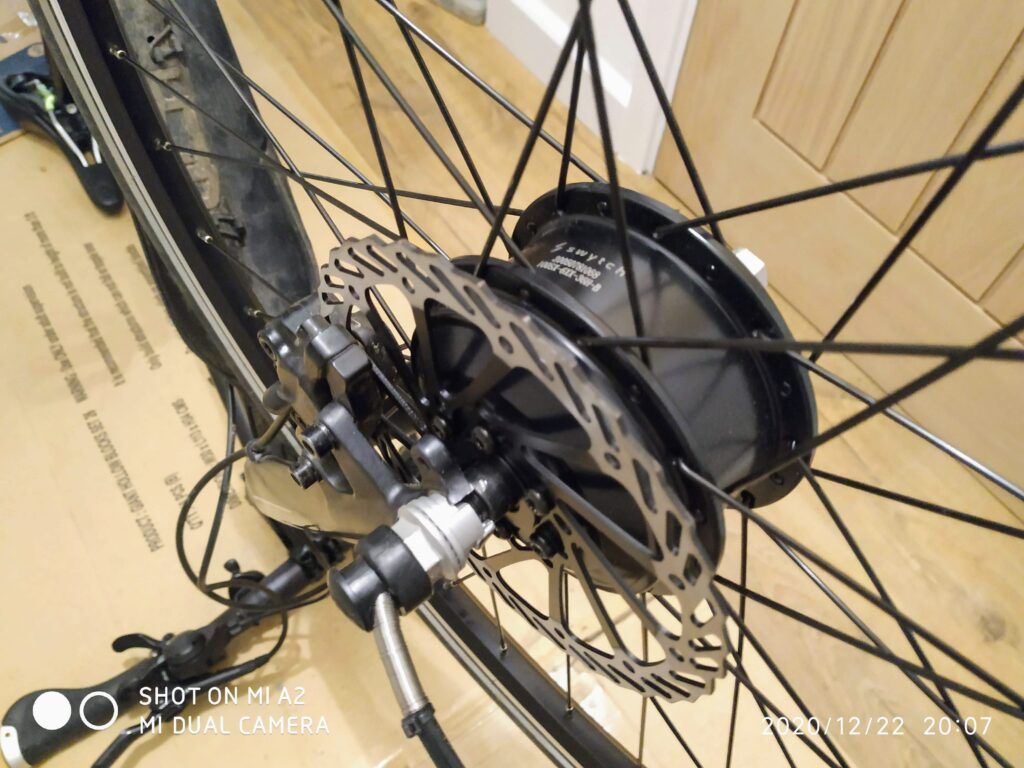 The rest of the installation was pretty straightforward. I charged the battery while doing all this – a full charge takes about 3 hours. I transferred the existing tyre and inner tube from the old wheel to the new one. The control module fixes to the handlebars and the connectors are just push-fit type thingies. The kit came with plenty of zipties to keep all the cables tidy against the frame.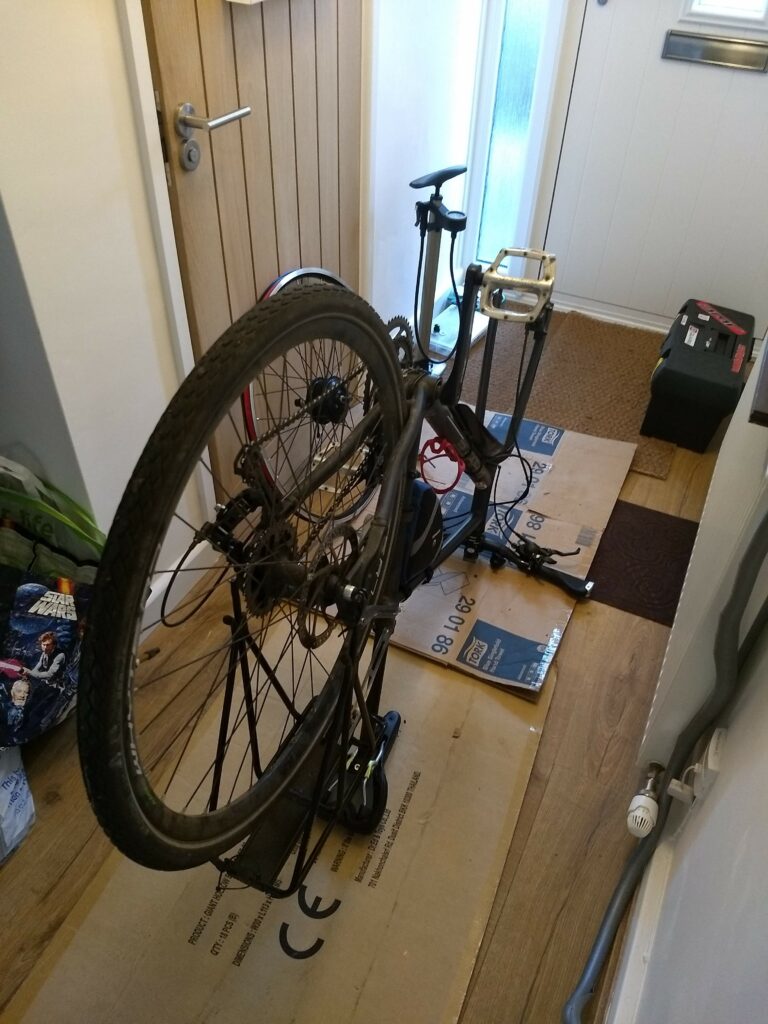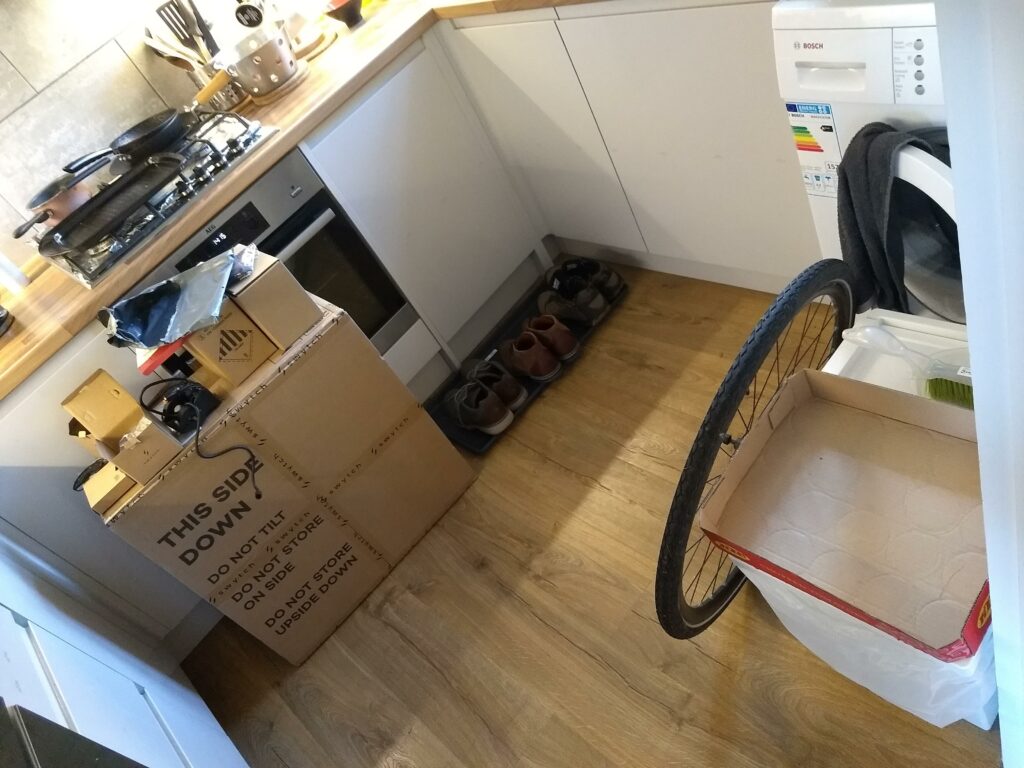 Pretty soon I was ready to try it out. It was dark and wet when I had finished but I didn't care – I was eager to give it a spin. A few laps of my street confirmed that all seemed well – nothing fell off and I could definitely feel the extra power via the front hub drive.
One thing to note is that the built-in light is really not enough to light your path, it's just for a bit of extra visibility. I fixed my handlebar-mounted light to the inner ring of one of the grips instead.
The next day was sunny and dry – perfect. I took the bike for a run to Southampton city centre. The route was from West End, along Swaythling Road, down the big hill past the White Swan, along the River Itchen, past Woodmill Activity Centre then a long uphill towards the Highfield campus of Southampton University. After this I went via Southampton Common to the Avenue, London Road and then finally access to the waterfront and Mayflower Park via the parks.
I stopped for a tea and to snap one of the massive cruise ships (the Norwegian Encore in photo below).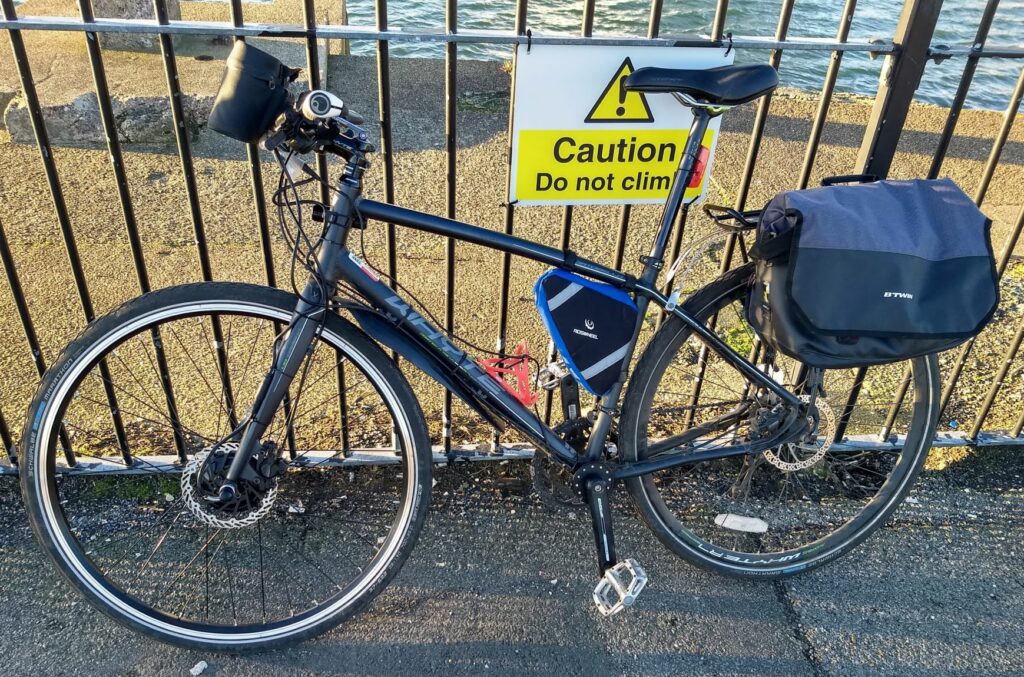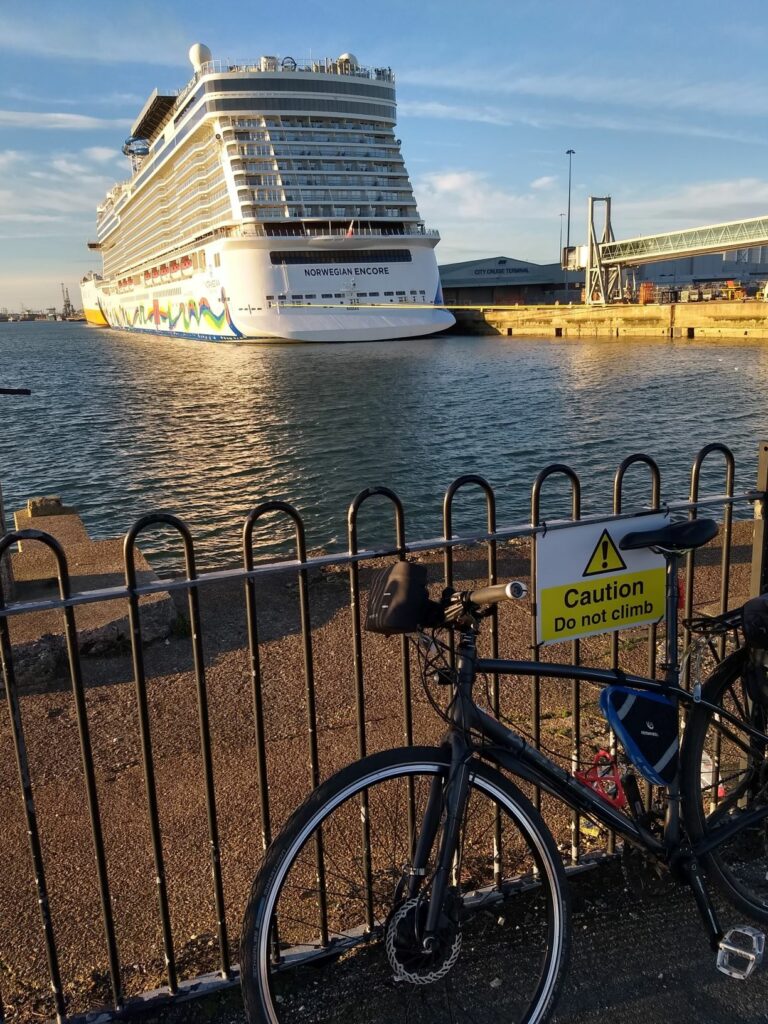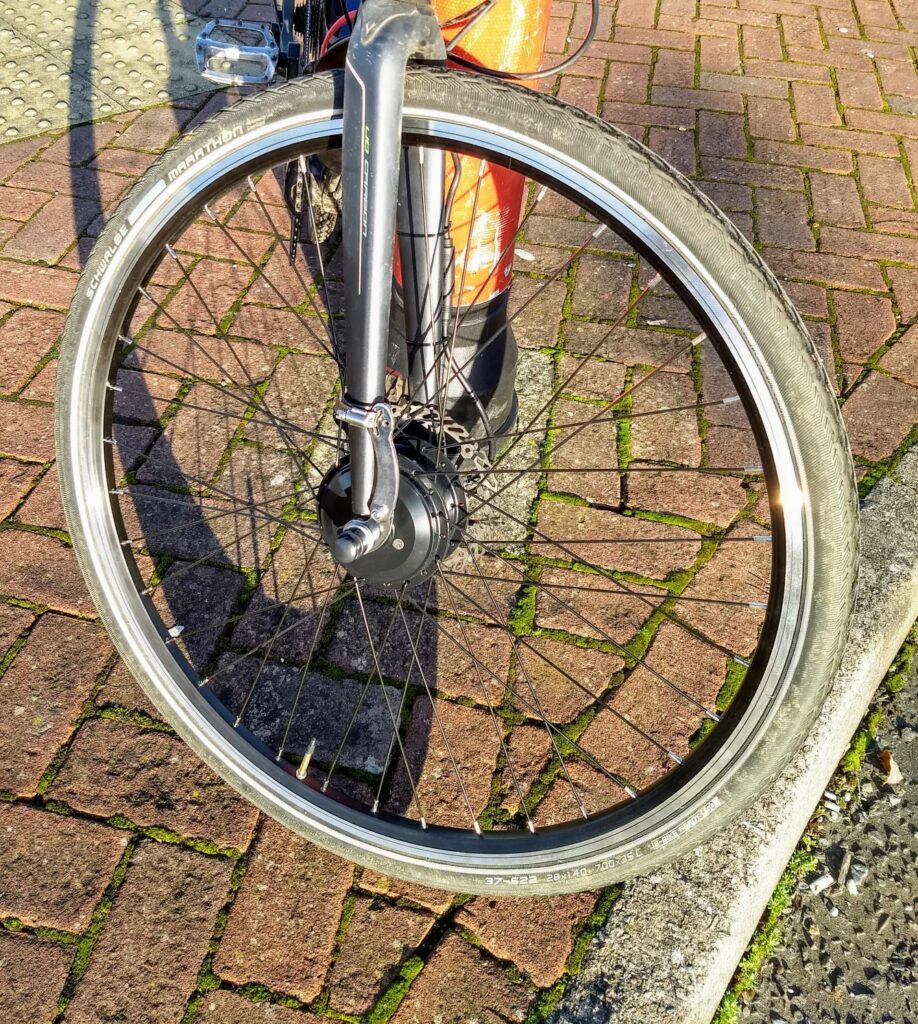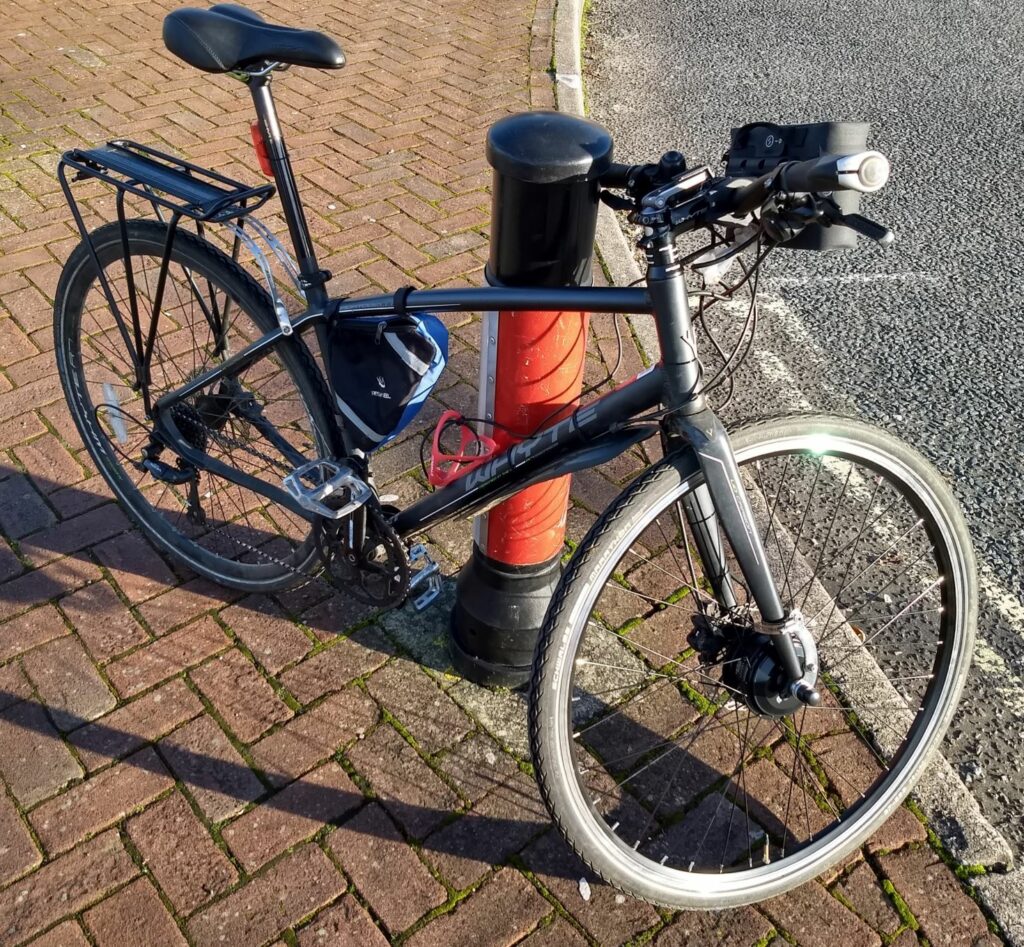 Then it was time for the return journey – previously this was not something I look forward to because of the many hills and slopes… This time though the bike ate them up and at no point did my legs feel that uncomfortable burn. That said, this is a pdal-assist e-bike which means you still have to put the work in and pedal. Believe me your heart rate does get elevated so you do get a good workout, it's just not overbearing like before. I should mention that I had the bike on it's default settings and default power level.
The default settings are to limit the motor speed to 15 mph – this is the legal limit for e-bikes in the UK and EU. You will feel the motor kind of stop accelerating the bike after that point. I got into the settings and after some experimentation I found a configuration that gave me better performance without sacrificing too much battery charge.
So with a 250 watt motor on front wheel and 250 watts generated by me on the rear wheel (the average power generated by an adult cyclist) that is 500 watts total – which gives me the power of an elite cyclist.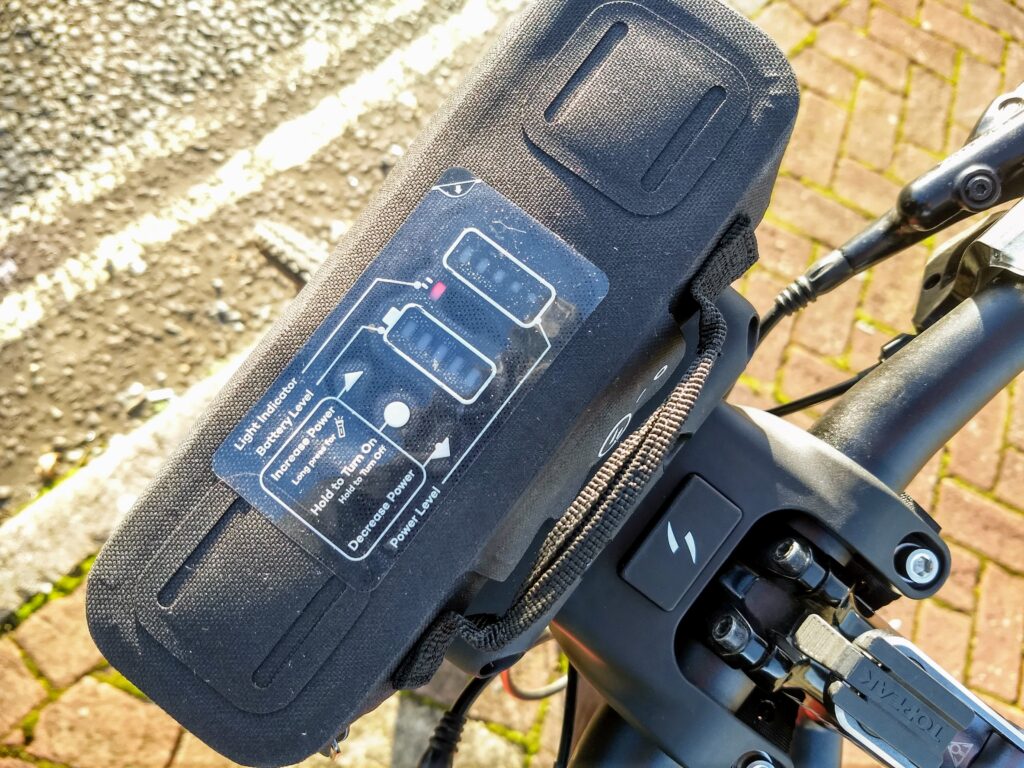 This kit is a game changer for me – it means I am more willing to take the bike to longer rides on windy, wet days.
If you are a bike commuter or someone who wants to enjoy regular cycling for fitness, fun or to do errands around town AND keep your already-great bike then I highly recommend looking at a Swytch kit.
March 2021 Update: I got my bike serviced today at a well-known UK national bike sales & service chain. I took it in without the battery attached. They did a great job and when collecting my bike they told me that if I had the battery attached then they would not have been able to service it! Turns out that they are only insured to service certain types of e-bike. With the battery off my bike was classed as a regular bike. Apparantly lots of bike stores operate like this to comply with insurance. I think this has to be another advantage of a Swytch kit!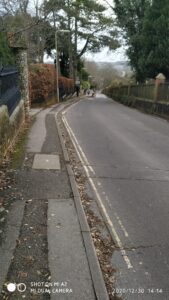 September 2021 Update: I used some Sugru to afix the pedal sensor more securely. The zip ties were holding the sensor in place quite well but I wanted something more long-term. The sugru has been in place for months and I am really pleased with this solution.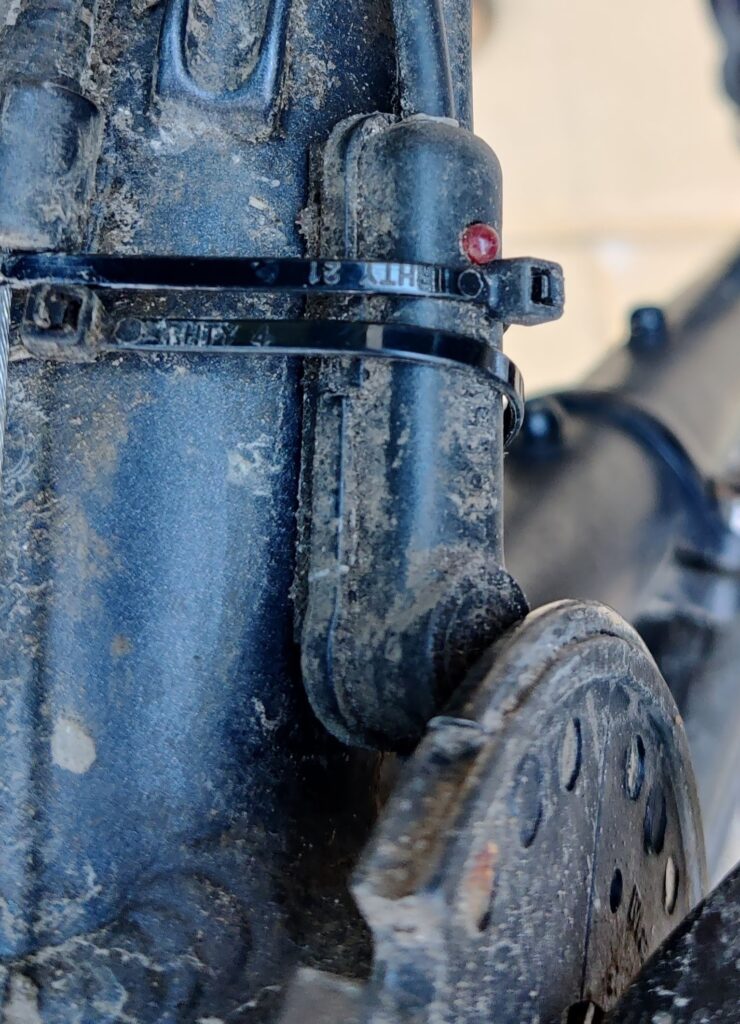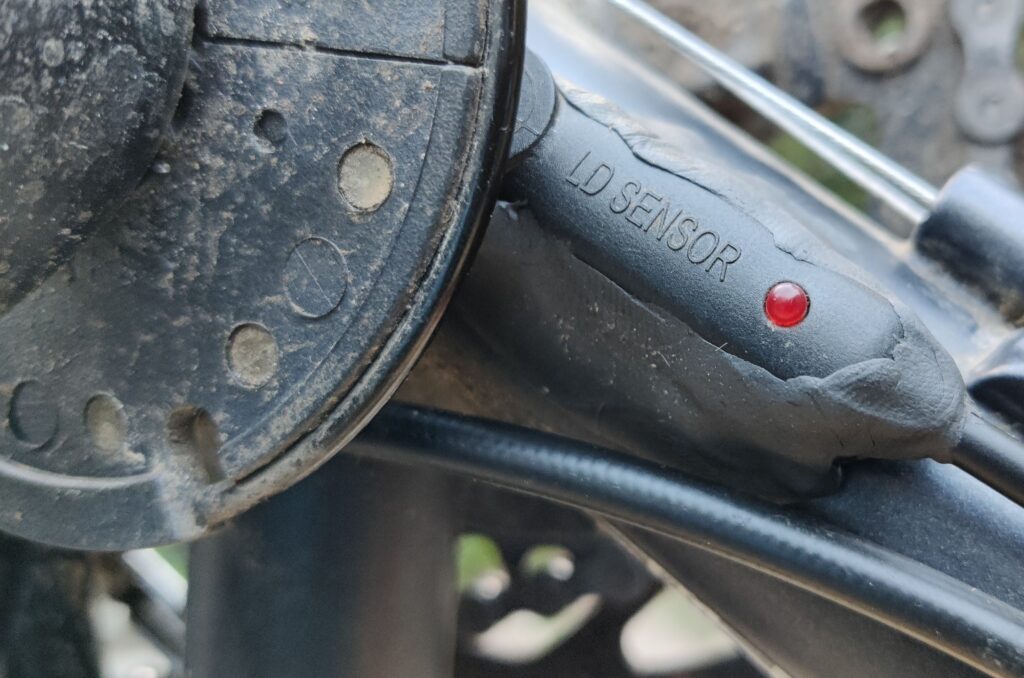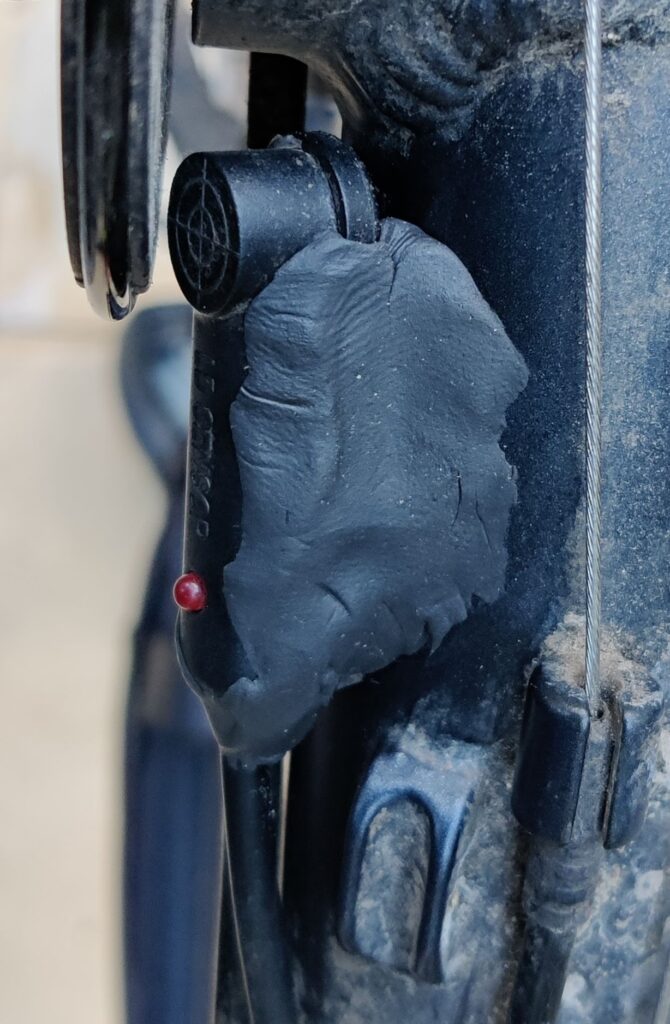 [1] The UK have much to learn from the Dutch – they have dedidcated cycle lanes EVERYWHERE and plenty of bike parking hoops. Oh, and the Dutch have a higher quality of life than us Brits – I am sure part of this is related to biking 🙂