Remember the days video-games didn't ask you to pay for level two onwards? Or when you didn't need a fibre-optic cable to actually get the game?
Or perhaps you fondly remember those warm-yet-scratchy sounding vinyl discs with amazing cover artwork? Some featuring striking designs such as a prism of light being split into a rainbow of colours.
Wouldn't it be good to find somewhere local in the real world that you actually walk to where you can have a friendly chat with the proprietor (and other like-minded shoppers) and re-live those good ol' days?
Well, I have good news: Southampton boasts several such shops and I'm here to introduce one of the finest of those establishments: Retro Hut
If you venture a relatively short distance north from Southampton Central train station you can find Retro Hut – if all else fails just look for the life-size Dalek from Doctor Who (not a joke, there is one outside).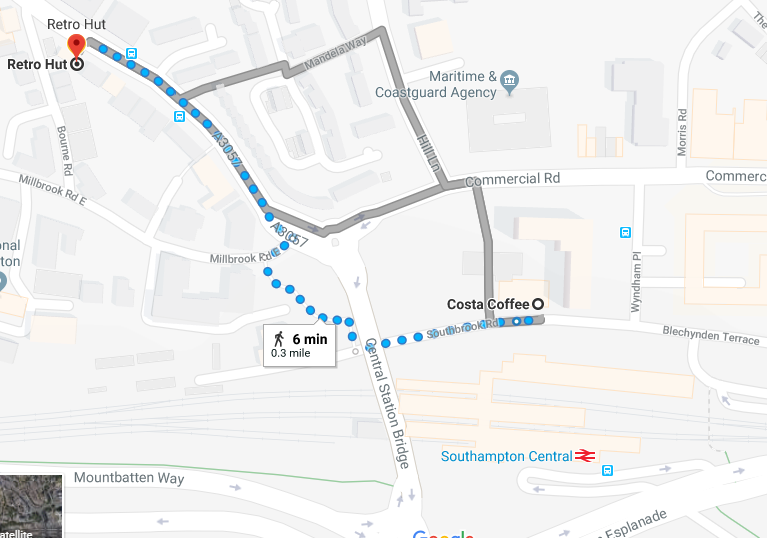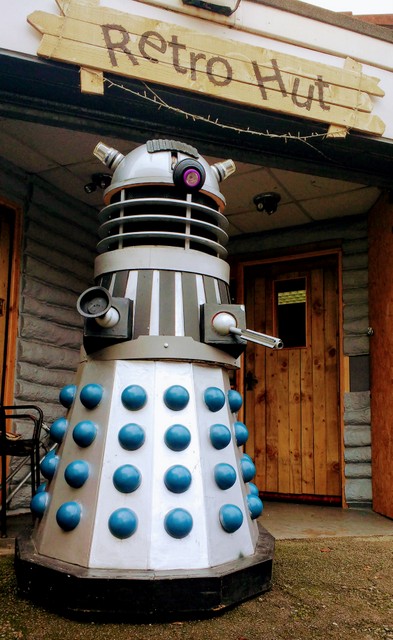 Rob from Retro Hut has been on the scene for more than a year and has built up a reputation of being a down-to-earth and very fair chap. He is also a lovely chap to speak to and will even take requests if you're looking for something specific.
Retro Hut will also buy your unwanted retro stuff which you can even trade for new stuff. There's nothing like the honest feel of cash in your hand to spend – much better than using a card where you can succumb to temptation 😉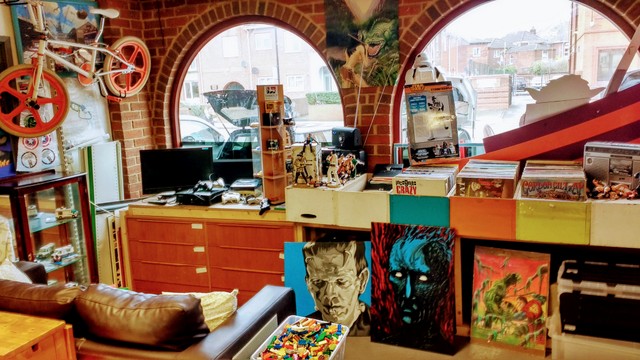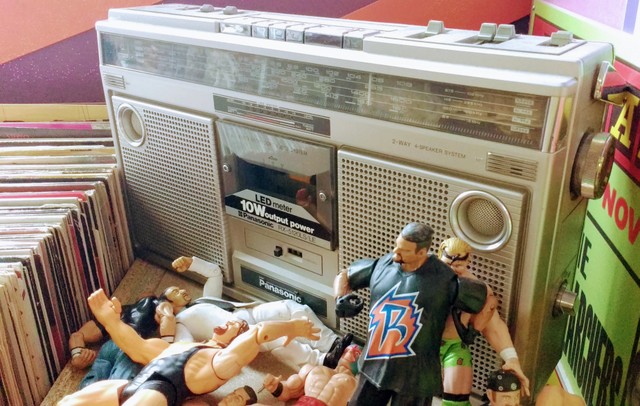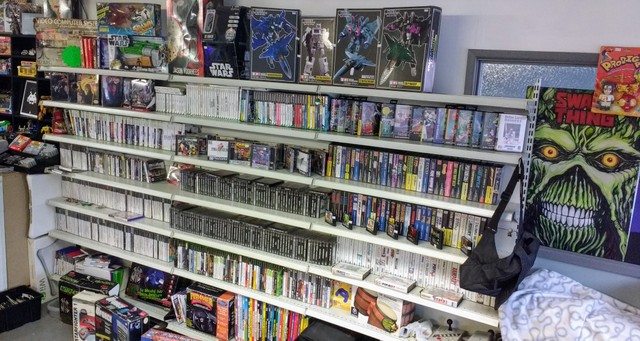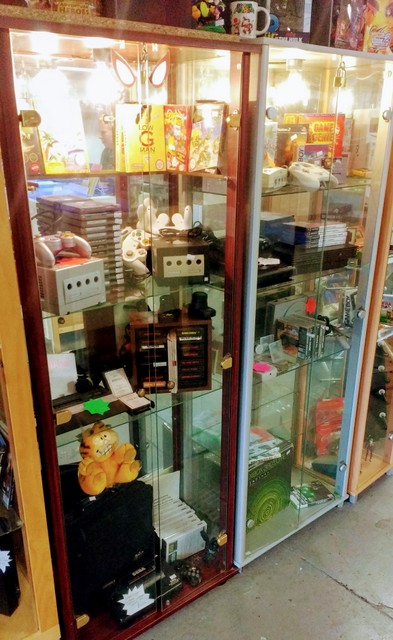 Inside the shop you will find retro video games, hardware and accessories from the 8-bit and 16-bit console era – along with more recent PS2, Xbox, GameCube, Xbox 360 and PS3 stock. There is also a selection of vinyl discs, comics & magazines, electronic games, Transformers, LEGO, superhero figures and if you look closely you will find an amazing coffee table book that chronicles the history of video-games.
Some exotic stuff passes through here – one time on a random visit Rob showed me a copy of a very rare and valuable Super Nintendo PAL game: The Firemen.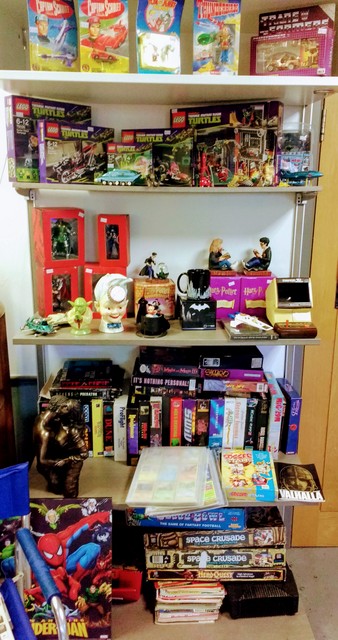 Outside you may also find a selection of bicycles – I saw several BMXs, kids and adult bikes on display.
My connection with Retro Hut is just as a happy customer, I urge anyone with an interest in anything retro/pop-culture to give them a visit 🙂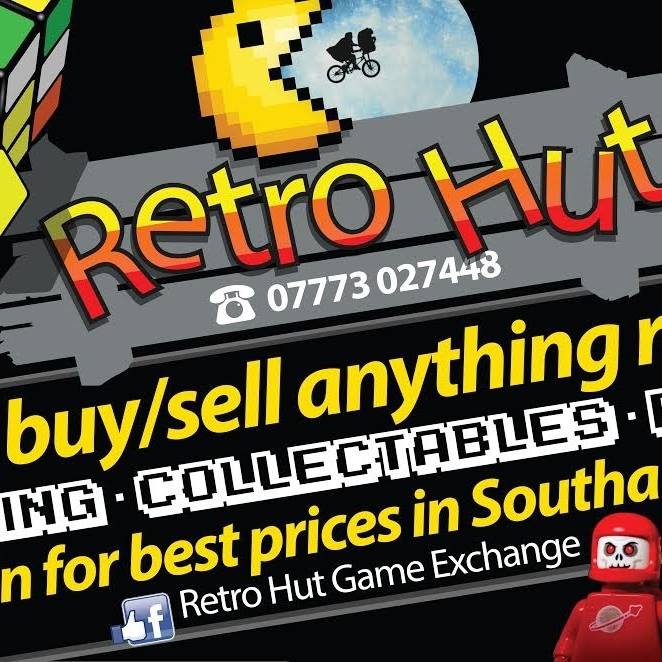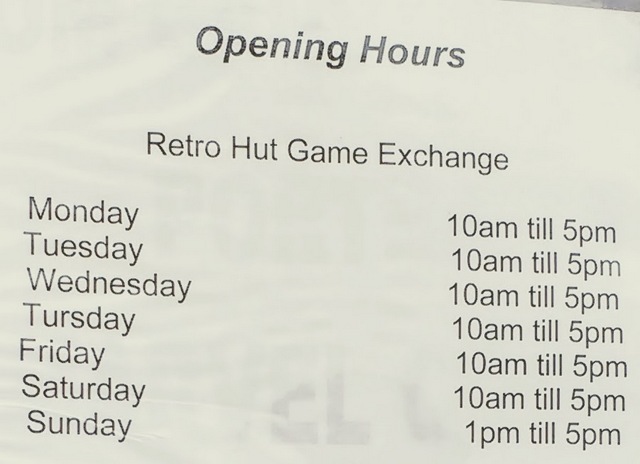 They have a Facebook page too where Rob features photos of weird and wonderful new stock.