When we look at the news today we often see terrible things happening in other parts of the world. Some of these are environmental (tornadoes, floods) and man-made (war, conflict). If you're reading this in West Europe or North America you are in the top-tier of humanity in benefiting from life in a prosperous, peaceful society. This is a thought that we don't dwell on enough in our busy daily lives. So… with that in mind, I thought it is way past time that I write something about my home town: Southampton.
OK, so technically my home town is actually a small village on the outskirts that isn't in Southampton at all (it's in the borough of Eastleigh – voted one of the best places to live for quality of life in the UK). Let's not split hairs though – Southampton right? Southampton.
One of my favourite things to do is to get on my bike and cycle from my village of West End into Southampton city centre. I normally plan this to get a delicious cooked lunch or to go see a movie – or both! From the city centre you can roam around and be along the waterfront featuring huge cruise ships, survey the modern West Quay mall from the surviving ancient city walls or take a wander through an intact Tudor house and garden.
I normally do one of two routes – these Google Fit track maps roughly shows the routes – I like the second one because it takes me through a fun twisty bit through Southampton University and a pleasant track in Southampton Common. The other route takes you along the River Itchen and right by St Marys Stadium. I like to switch between the two.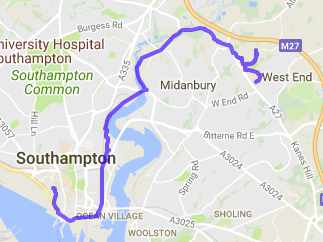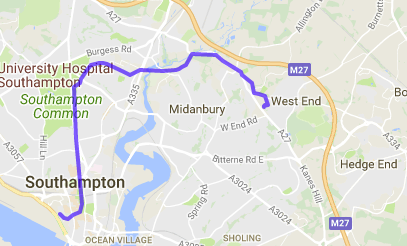 Anyway, it was on just such a trip recently that I decided to take photos to illustrate some of the amazing places of my home city.
So let's imaging we're starting off on a typical bike ride from my village of West End – this is a village with a generous green space nearby called Hatch Grange. It's most famous inhabitant was Sir Barbe Baker also known as "Man of the Trees" for his outstanding contribution to tree conservation.
This photo I took shows the spectacular avenue of tree's in Hatch Grange during autumn: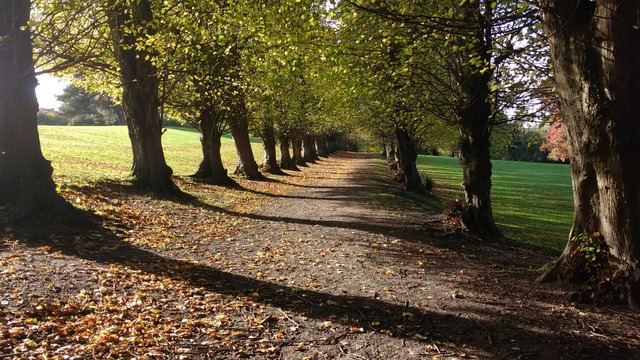 Let's me detour into a mini-priase about West End village itself – from reading alot of stuff from MMM recently, he advises living "within a mile of your house" to help decrease your consumption footprint. I feel lucky where I live because in 5 minutes I can walk to the local supermarket and get everything we need for a weekly shop. There is also a super-friendly local barber (shout out to Bob the Barber at Beales ), a bakery (viennesse fingers!), a post office and even fish & chips for those Friday night splurges 🙂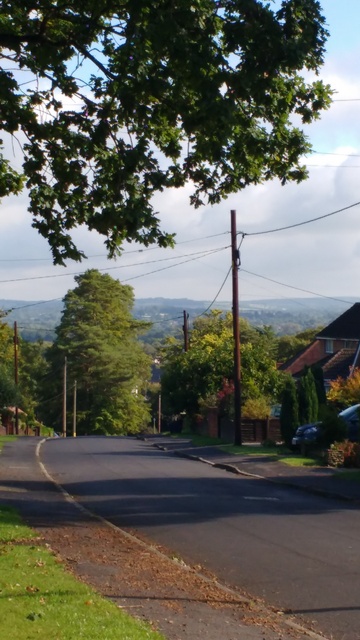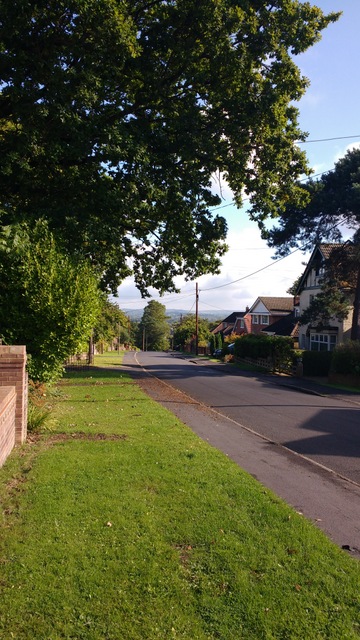 So back to the bike ride – I'm going to post some random photos I took from the latest ride/walk. Please check the captions for the narration 😉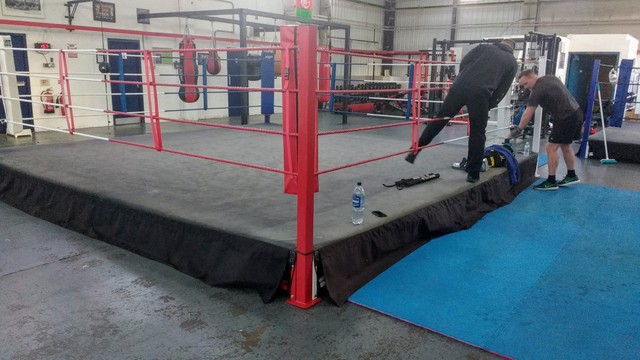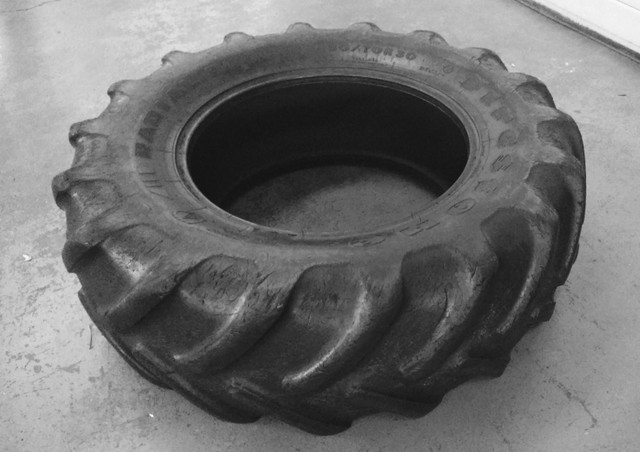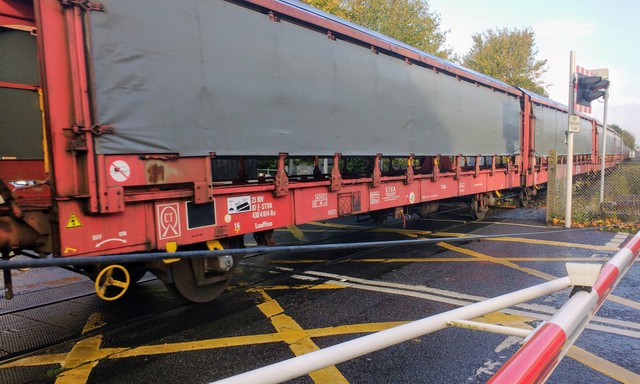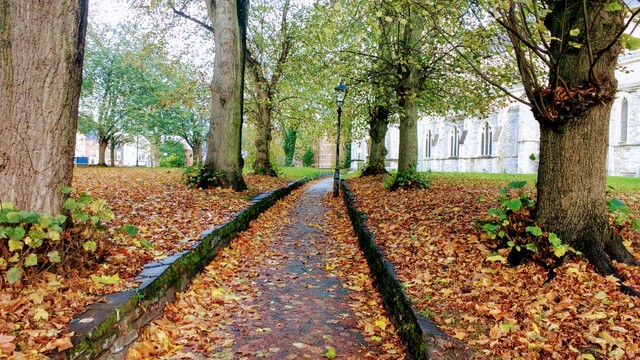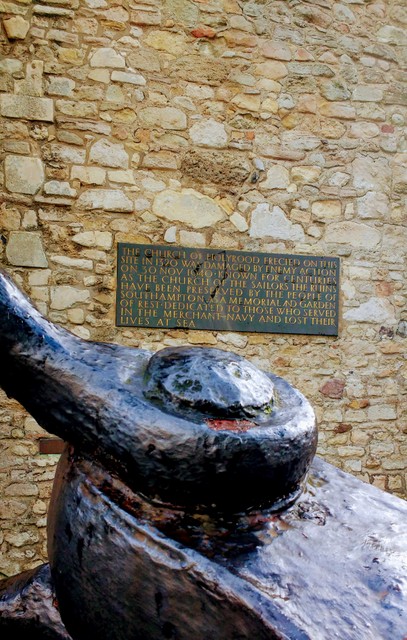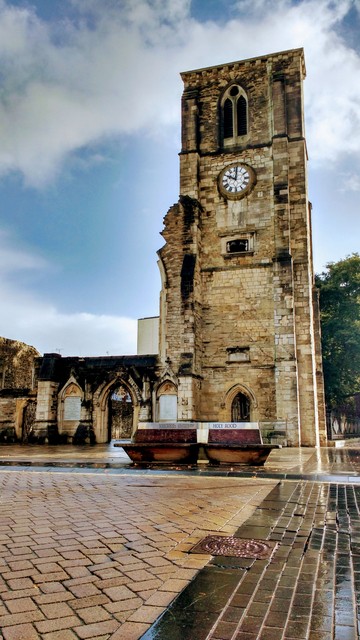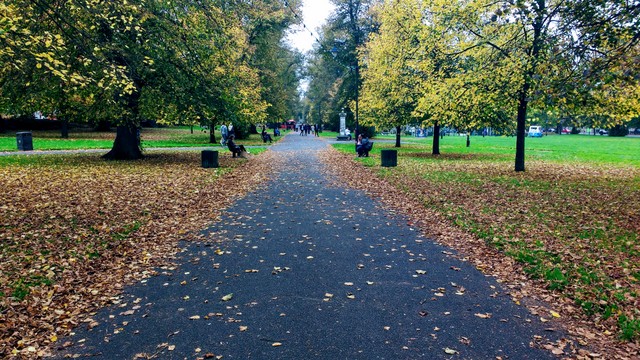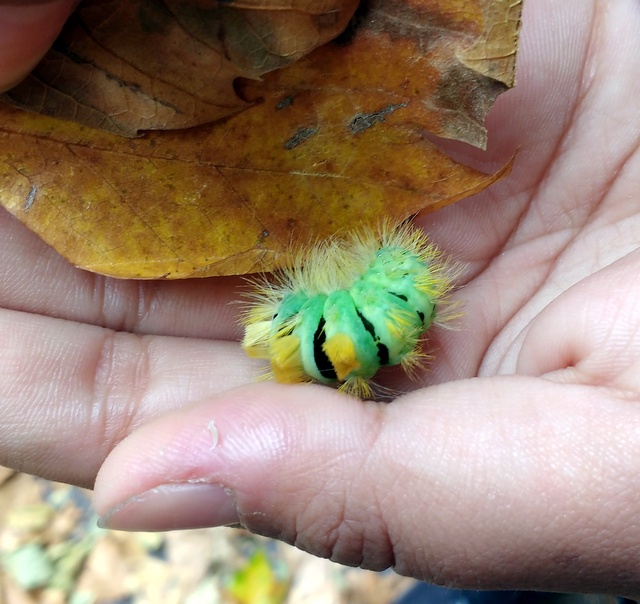 Probably my favourite places to eat is Mettricks – this is a locally-owned small chain of tea & coffee houses. What I like about them is the fact that they source ingredients from local farms and that they make sure to treat their staff like family. This means to get happy staff and good service and from going there for the last year I can certainly verify that. It also just has a nice cosy atmosphere and the coffee is superb. Best in Southampton in my humble opinion. Below are some photos from the Guildhall branch – this is probably my favourite one because of the spacious upstairs seating area. Try the Met fruit'n'oat bar for a nice after-meal dessert 🙂
Here are some photos – notice the bookshelf of board games and the trndy lighting. The walls feature cherished photos of the Mettrick family.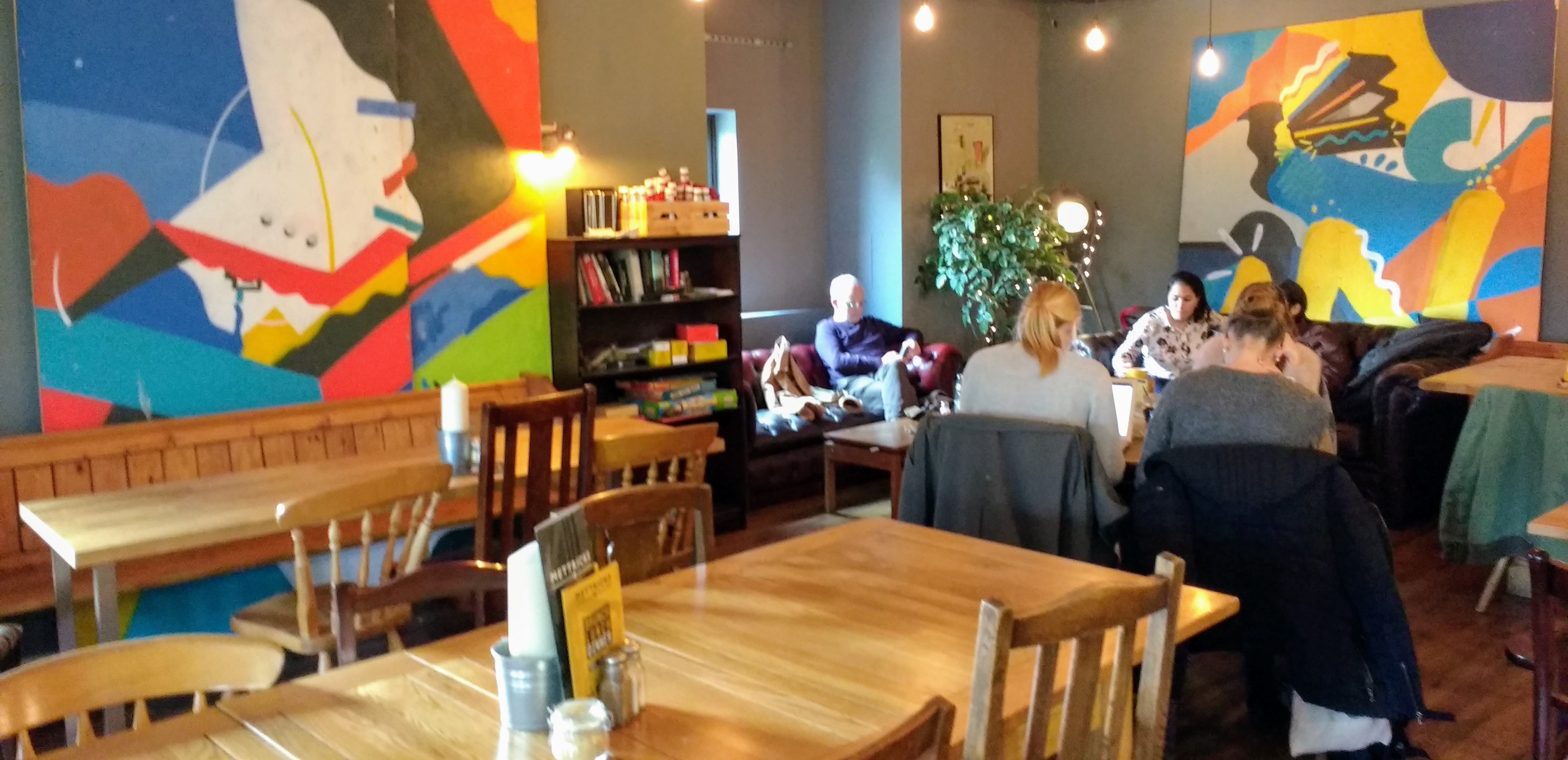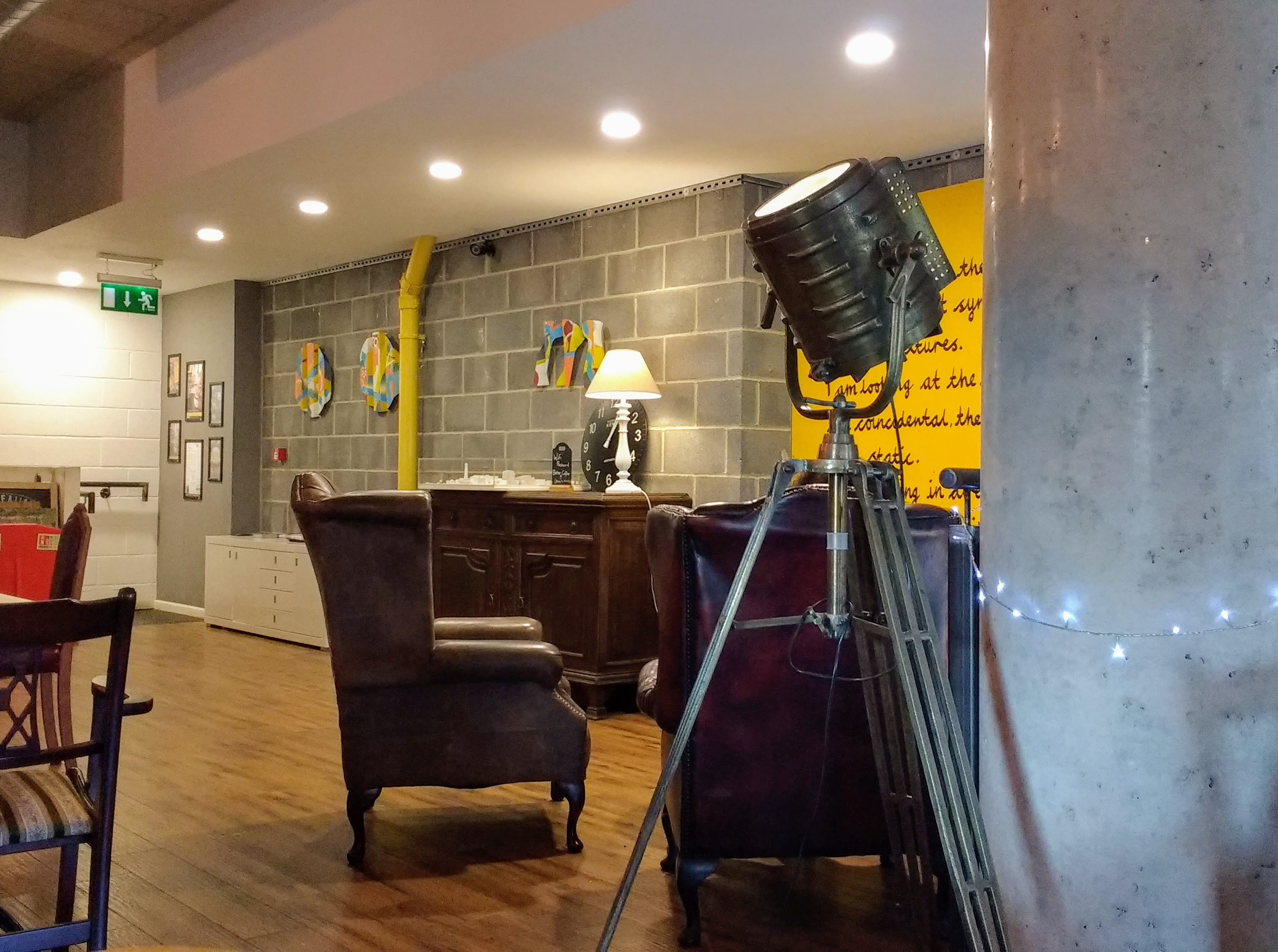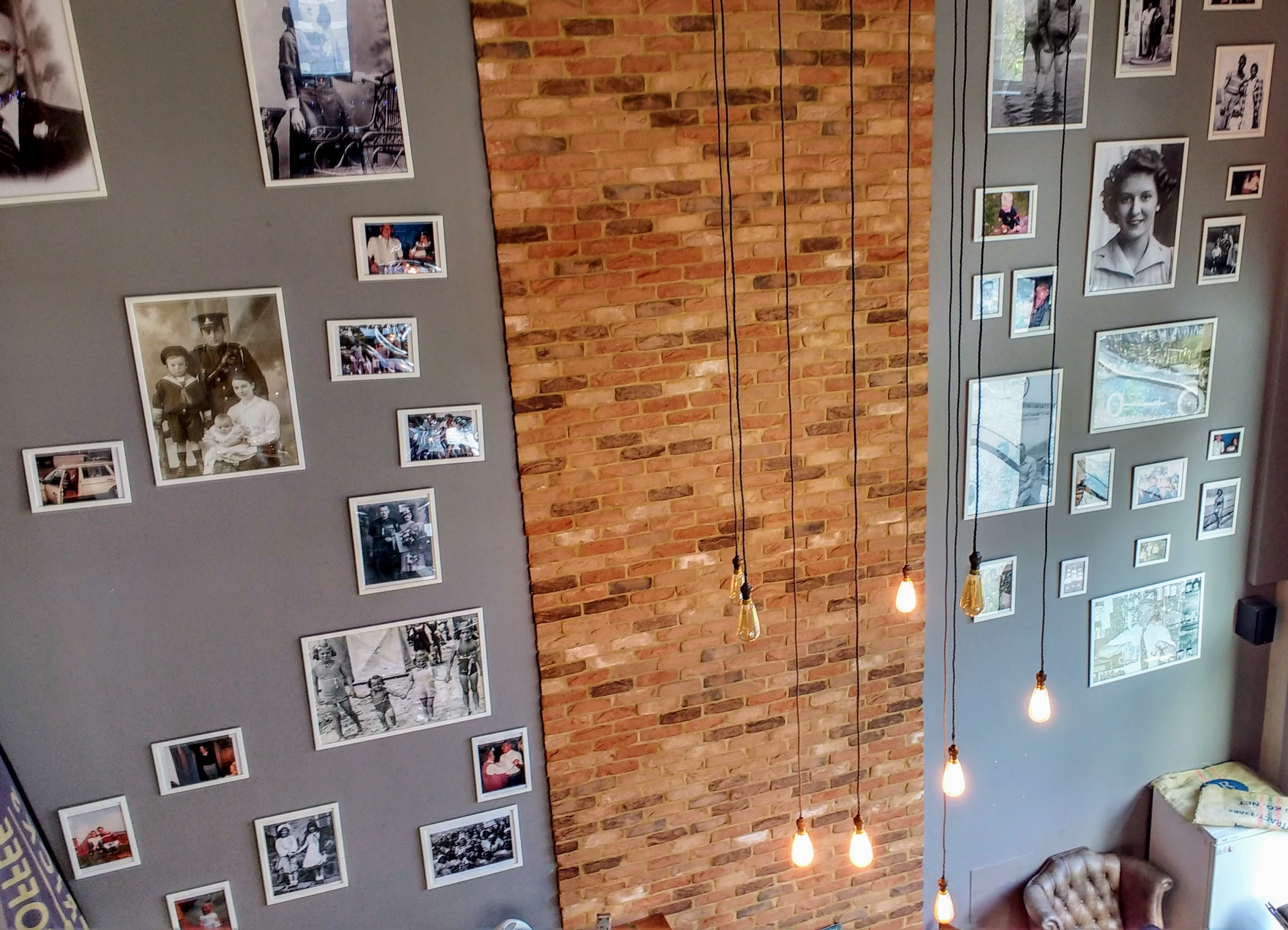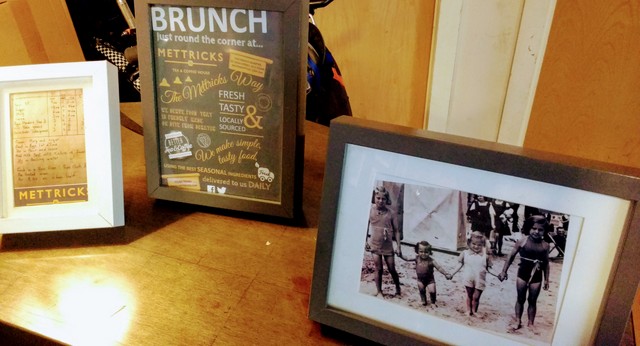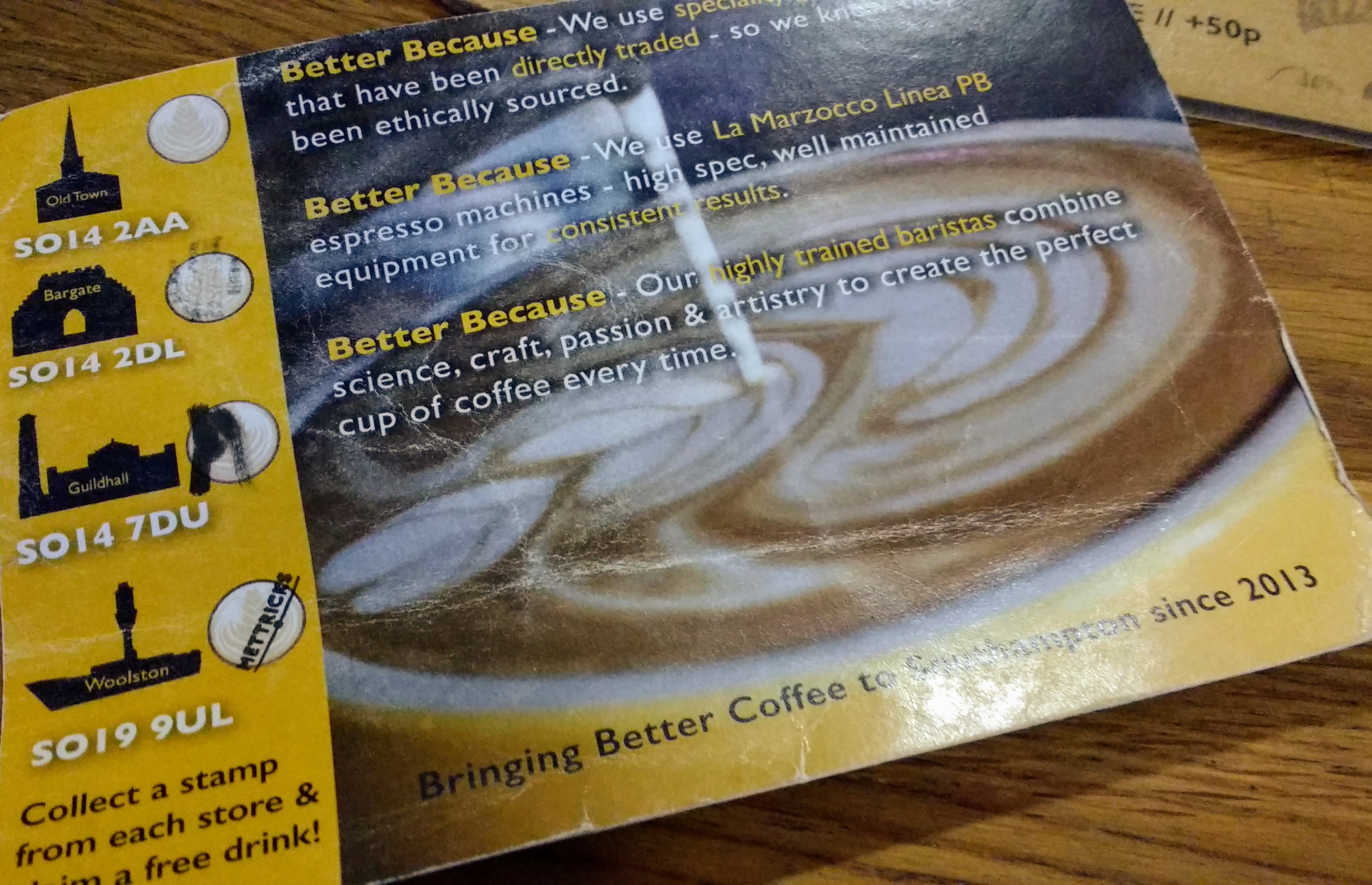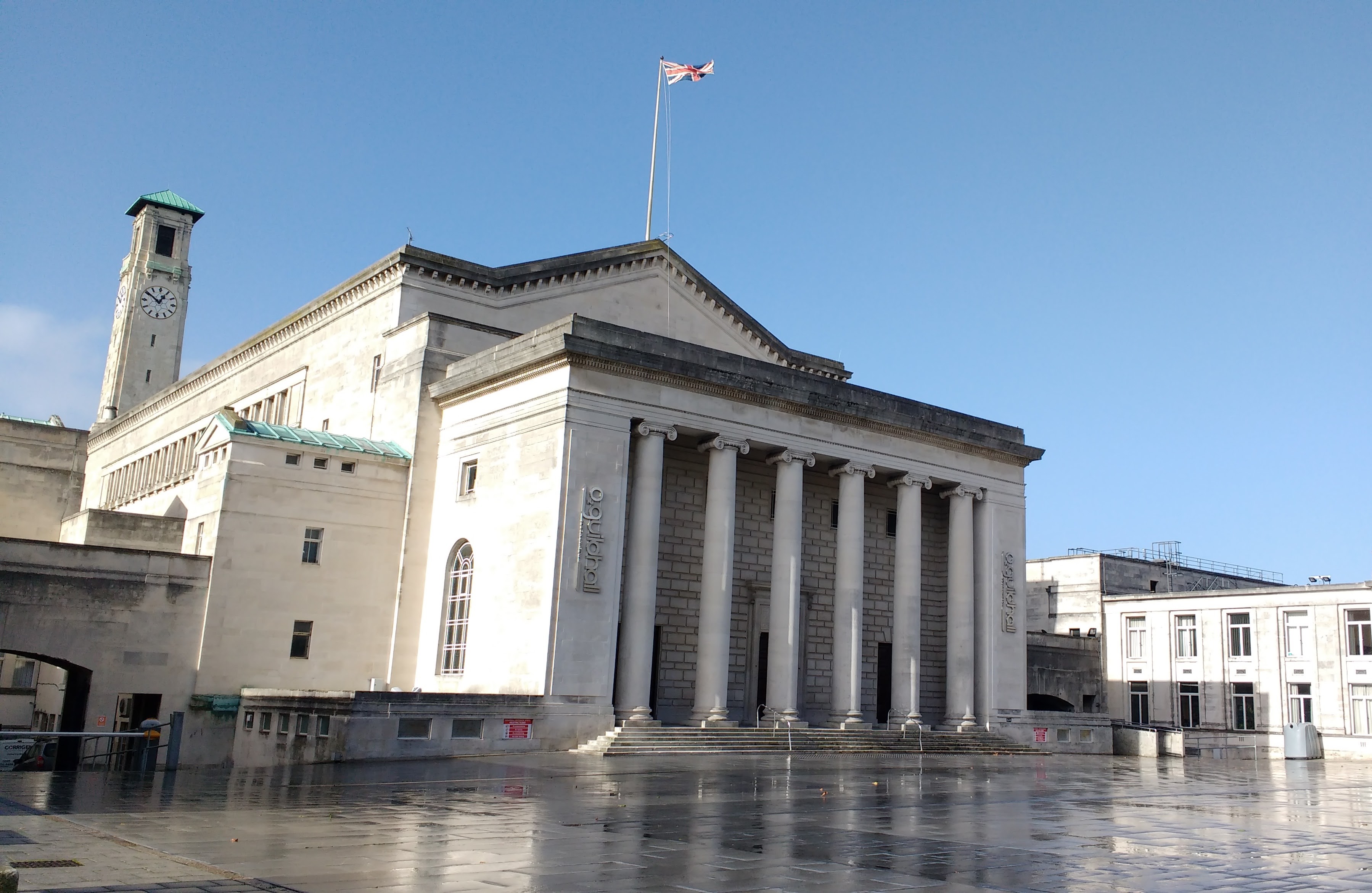 Sometimes you find weird and wonderful events in the square – this photo from late August shows "Dinner in the Sky"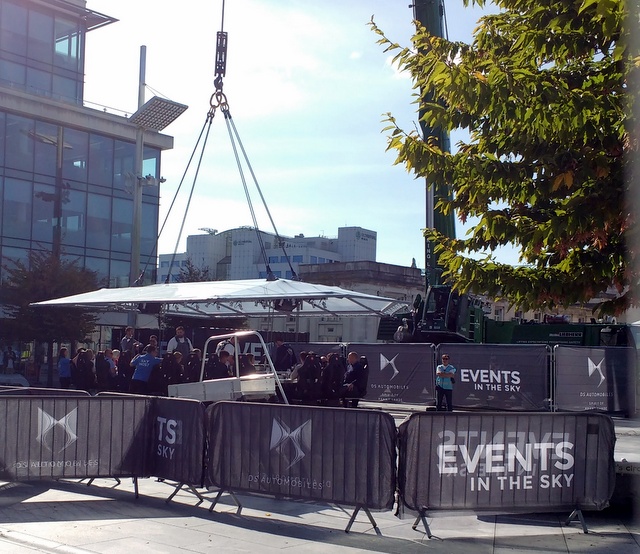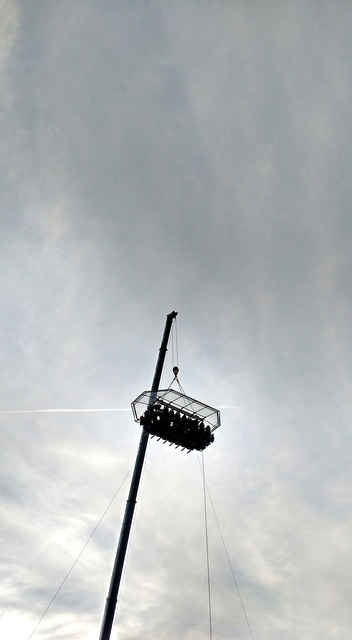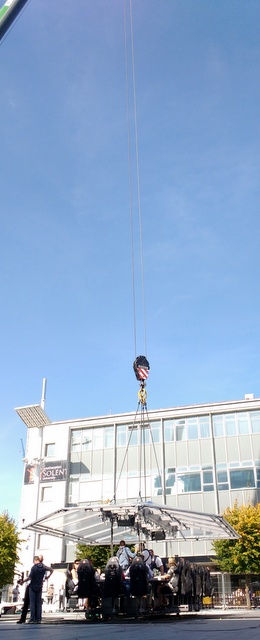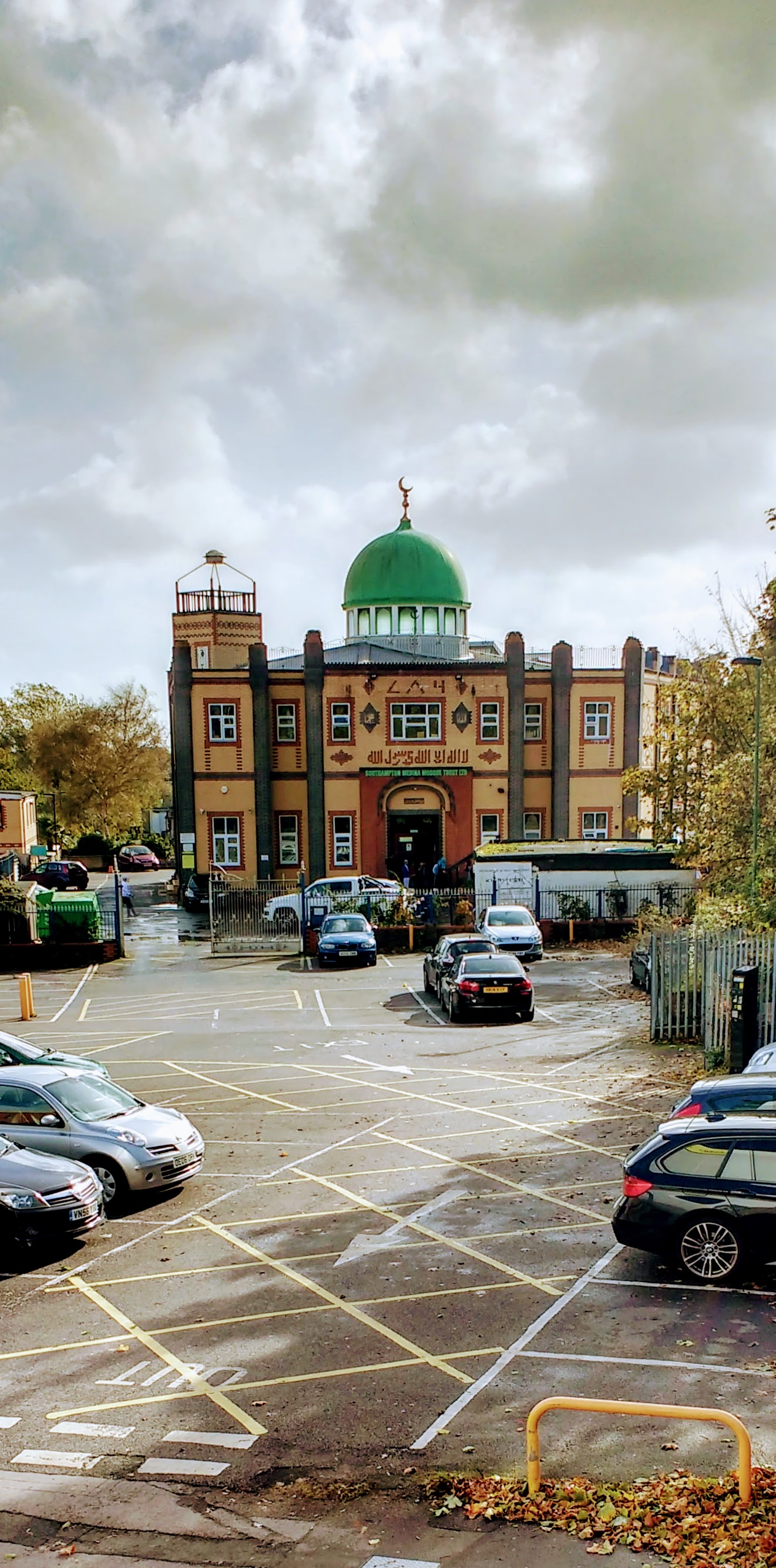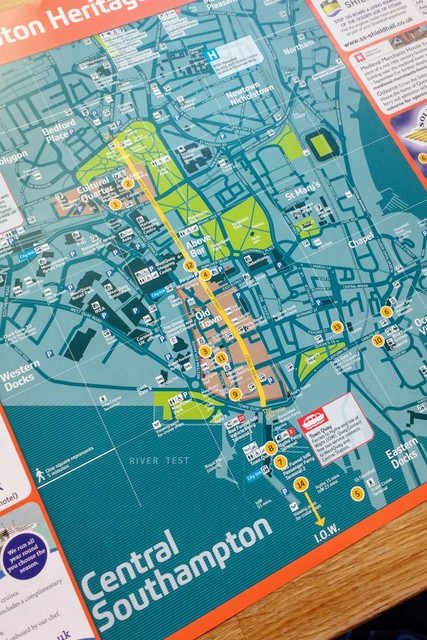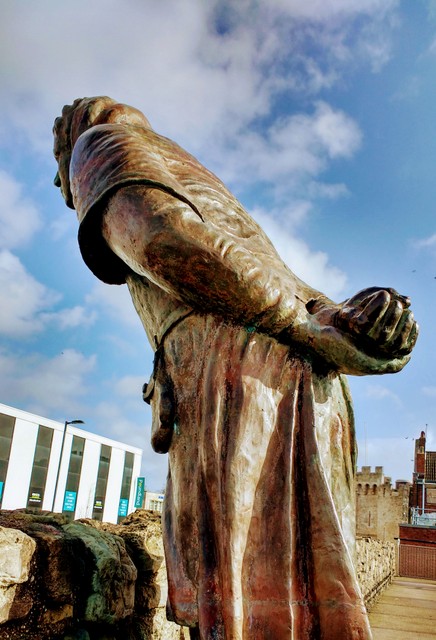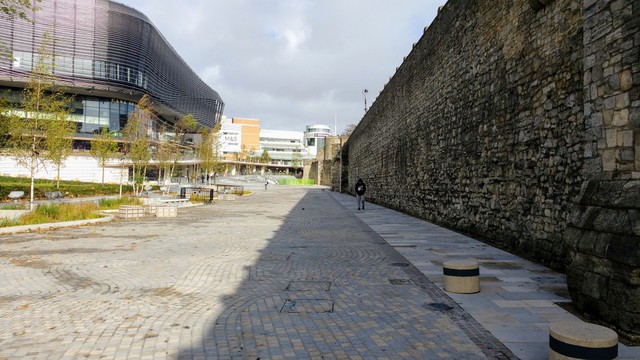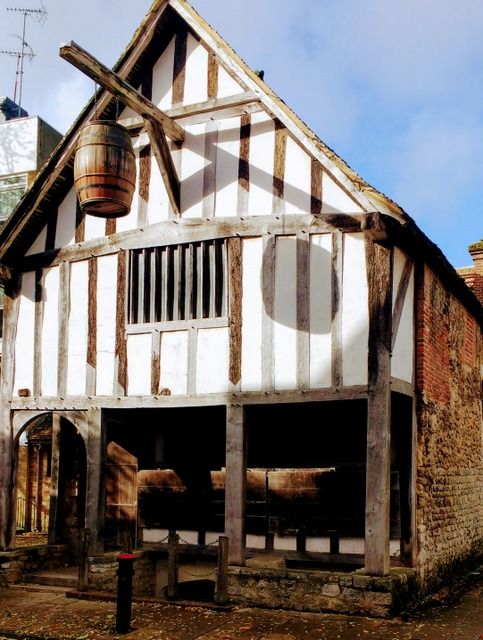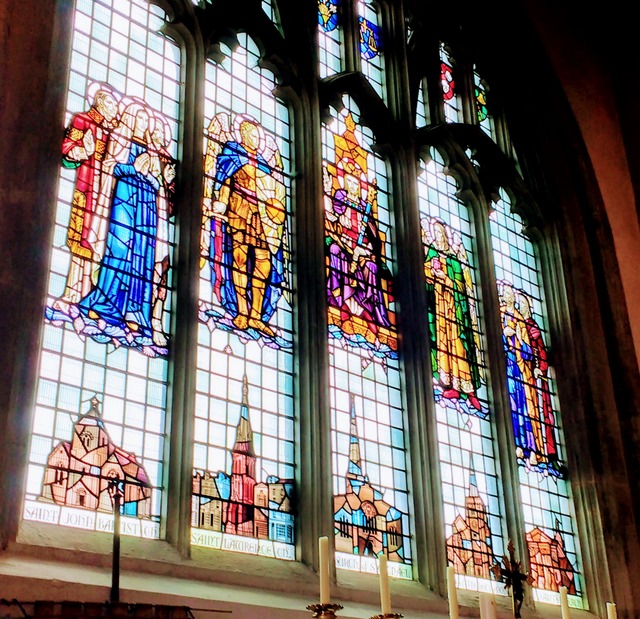 That is all for now – in the near future I'll do a "Part 2" from the other cycle route and snap some more photos. Then there are Southampton's speciality shops (whole-foods, retro video games and more) to write about. Until then, let me know in the comments what you like (or don't like) about your home town.